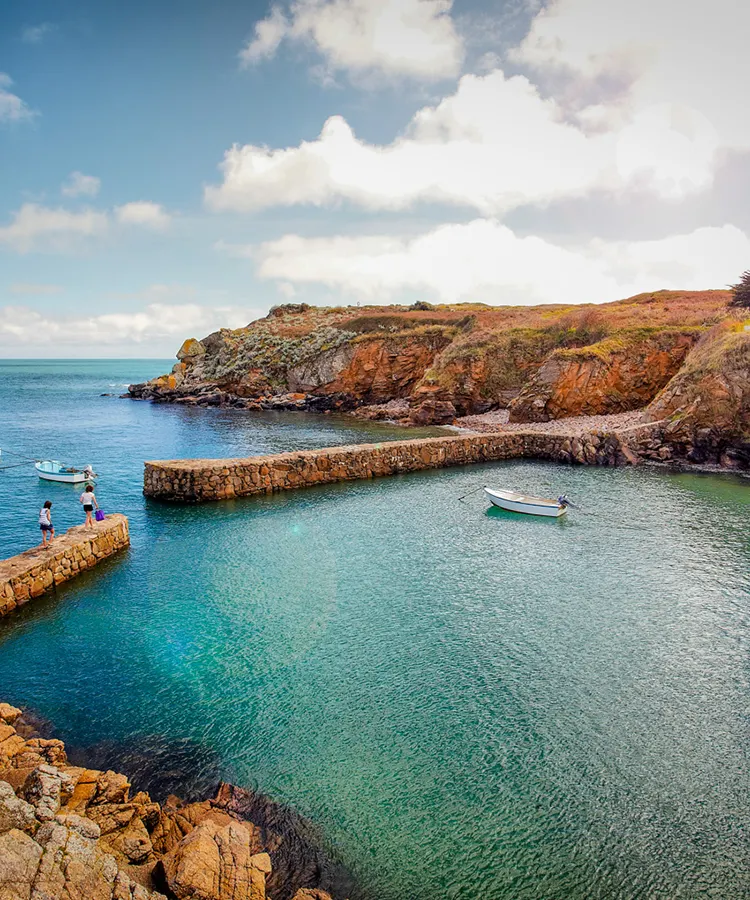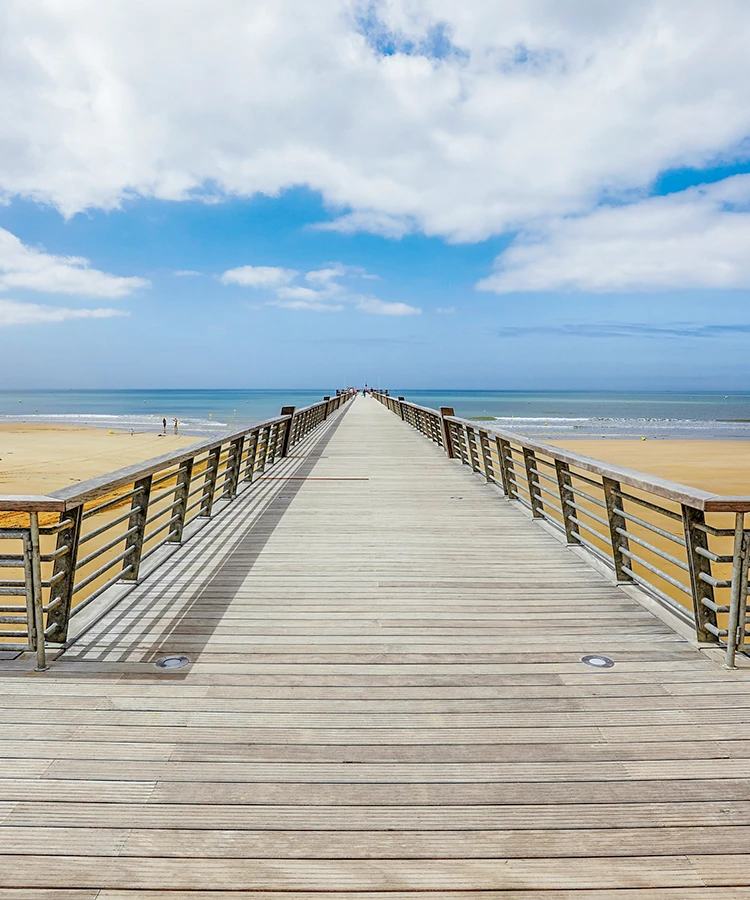 Places to visit in Vendée
Discover Saint-Julien-des-Landes
Saint-Julien is a small village typical of the Vendée coastal region, situated between land and sea in the Pays des Achards, not far from Lac de Jaunay. Its old church, shops and, above all, the Lac du Jaunay, are points of interest in the village.
Here you'll find a Halles Dis convenience store and a baker who'll make you crave those chocolates.
You'll also find health professionals in the village.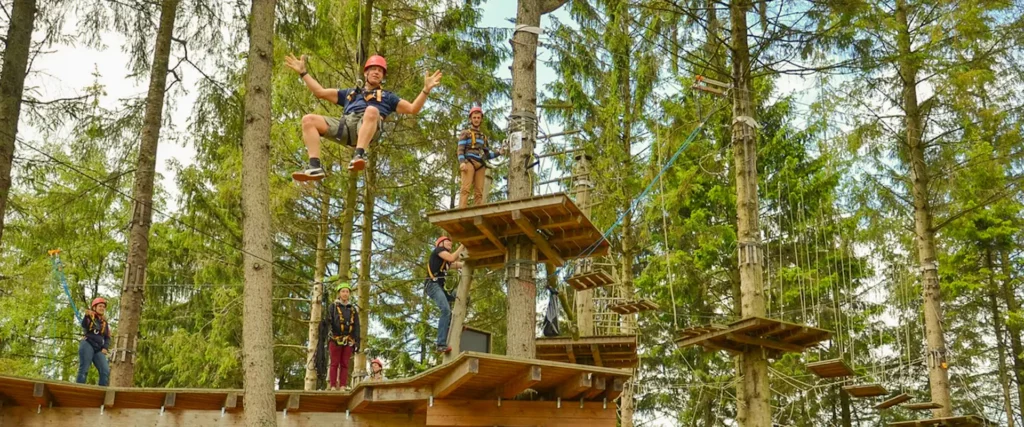 Day at the tree-climbing park: le Grand Défi
Your partner, Le Grand Défi, the world's largest tree-climbing park, now boasts 34 tree-climbing courses and 26 mega-tyrolean traverses over the lake.
A reminder of our activities:
Tree climbing (ages 2 and up)
5 paintball fields (ages 6 and up)
Galactic Laser (ages 6 and up)
Disc Golf (from age 6)
Pony rides (ages 2 to 13)
Orientation (from age 2)
Quick Jump (from 20 kg)
Explor'Game (ages 6 and up)
Mini-farm (free)
From April 8, 2023, Le Grand défi will be introducing a new activity for children aged 2 to 5: Russell's Adventures.
With the help of an adapted map, children accompanied by an adult will explore the Adventure Park forest and develop their knowledge of the world of forest animals. On the program: observation games, manipulative games, riddles to solve.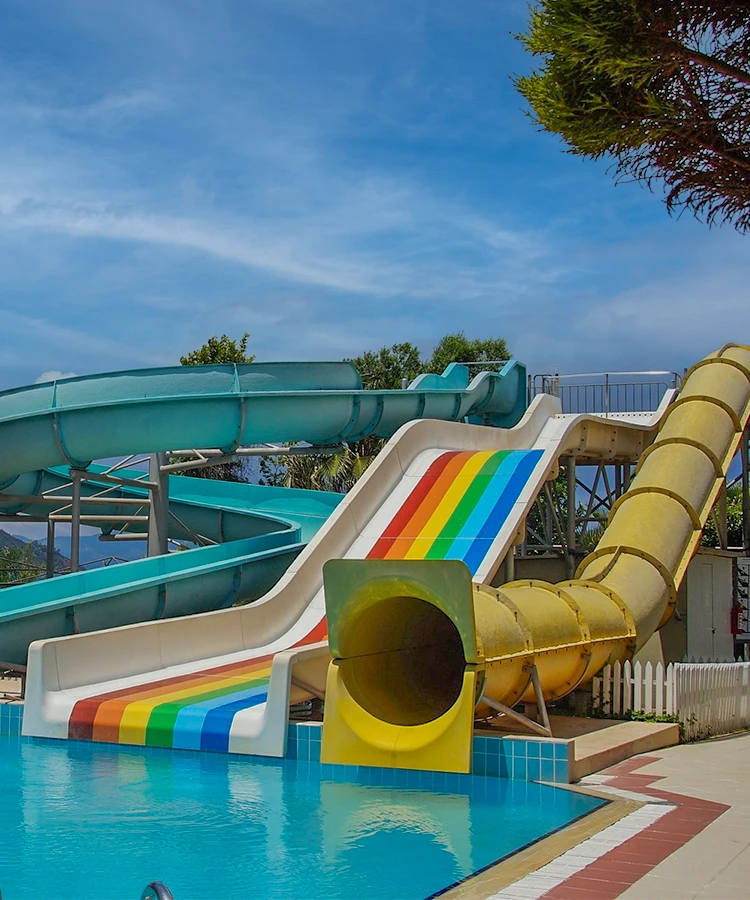 Campsite near water park : O'Gliss Park
For a refreshing day out with family and friends, enjoy a day at the O'Gliss Park water park, a 40-minute drive from the Saint-Julien-des-Landes campsite.
Tip: To benefit from a 10% discount on your tickets, book them with us the day before your day at the park.