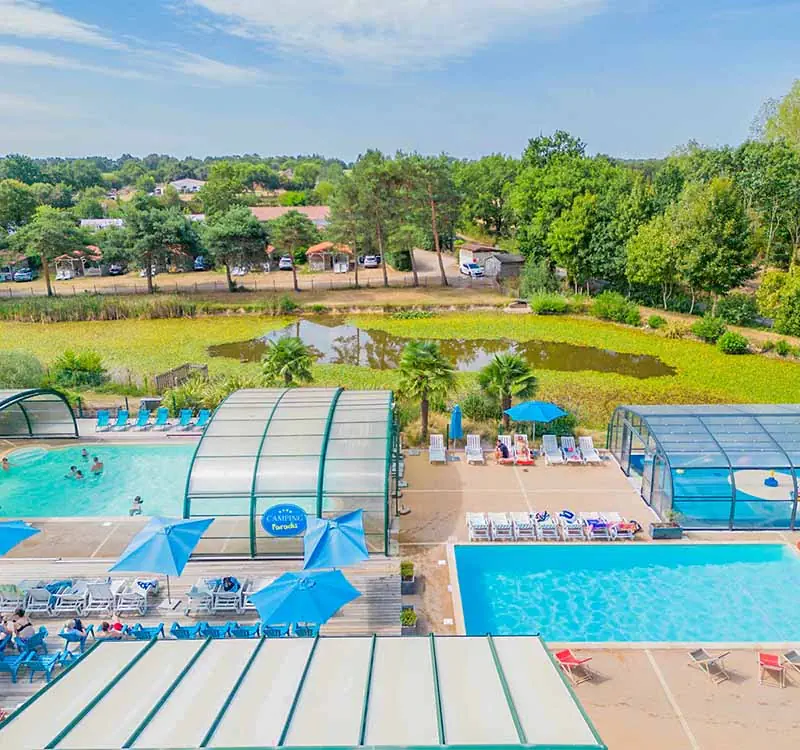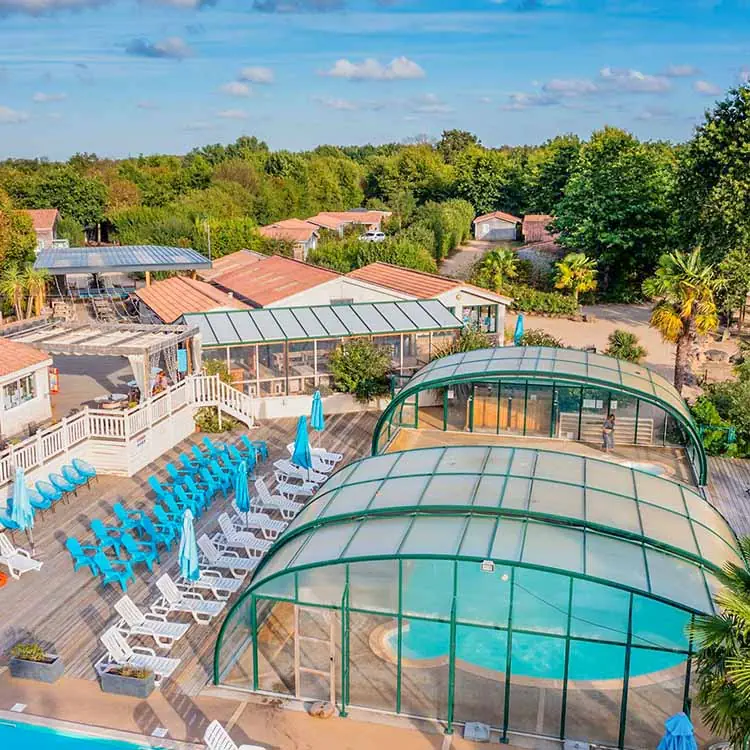 Campsite with heated pool
in Saint-Julien-des-Landes
Heated indoor pool
camping in Vendée
If you don't want to go to the sea, just 10 minutes from Camping Paradis La Bretonnière, enjoy our free swimming pool area from 10am to 7pm in low season and until 8pm in July and August.
With a swimming pool, covered and heated to 28°, open from April until the campsite closes at mid-September.
This heated pool, measuring 15 x 7 meters and no more than 1.40 m deep, lets you swim in warm water and enjoy a protective setting even in bad weather.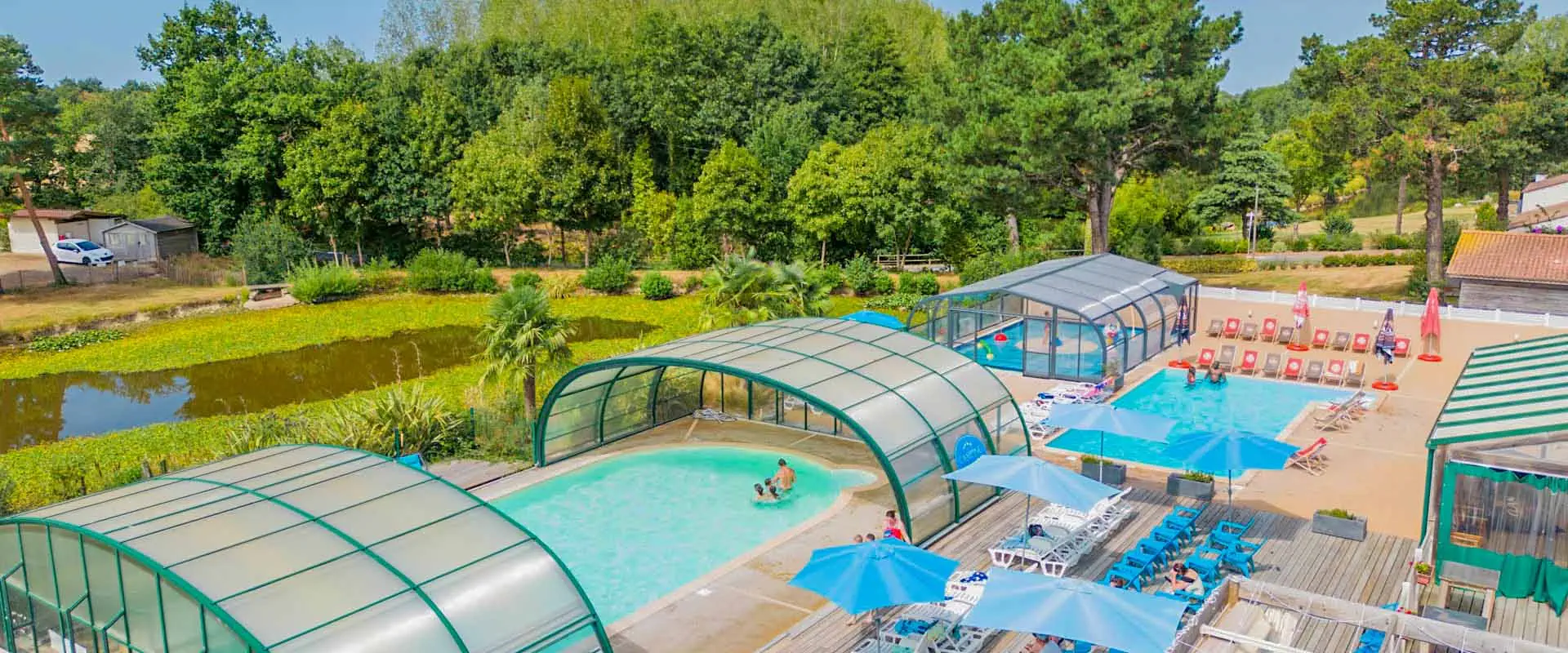 Take a dip in the outdoor pool at Saint-Julien-des-Landes
A second pool, open from June to September, lets you swim in deeper water (1.60 m high).
This outdoor pool is perfect for cooling off on hot, sunny days.
Water activities in the campsite's heated pool
From April to September, come and take part in aquagym with one of our instructors, free of charge and without registration. It's all about conviviality, laughter, good humor and sharing.
Naturally, you'll be dancing the famous Fiesta Boom Boom in your best swimsuit.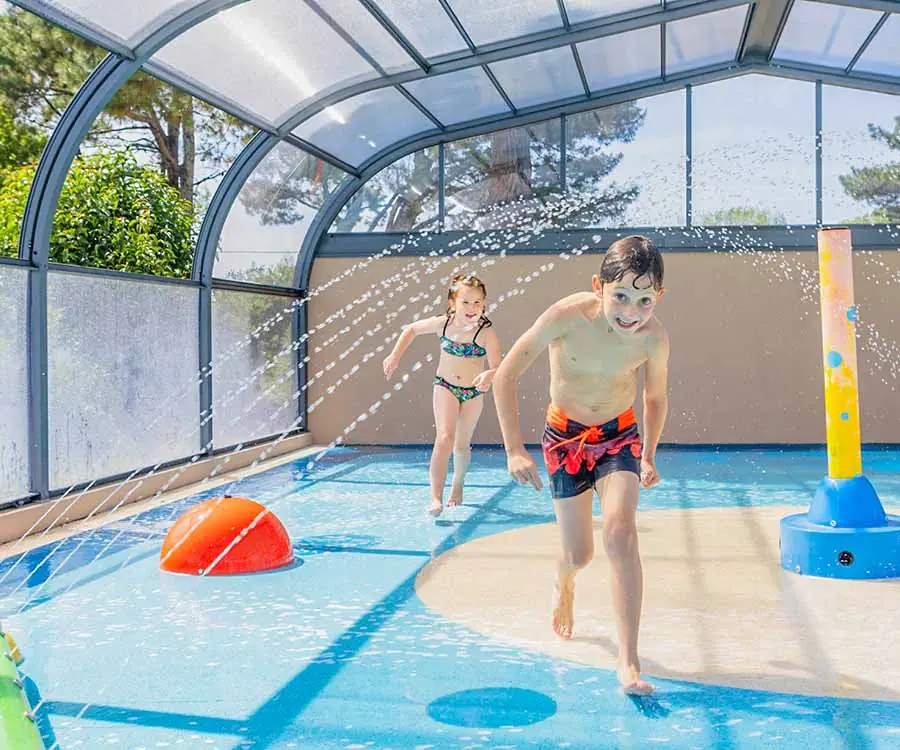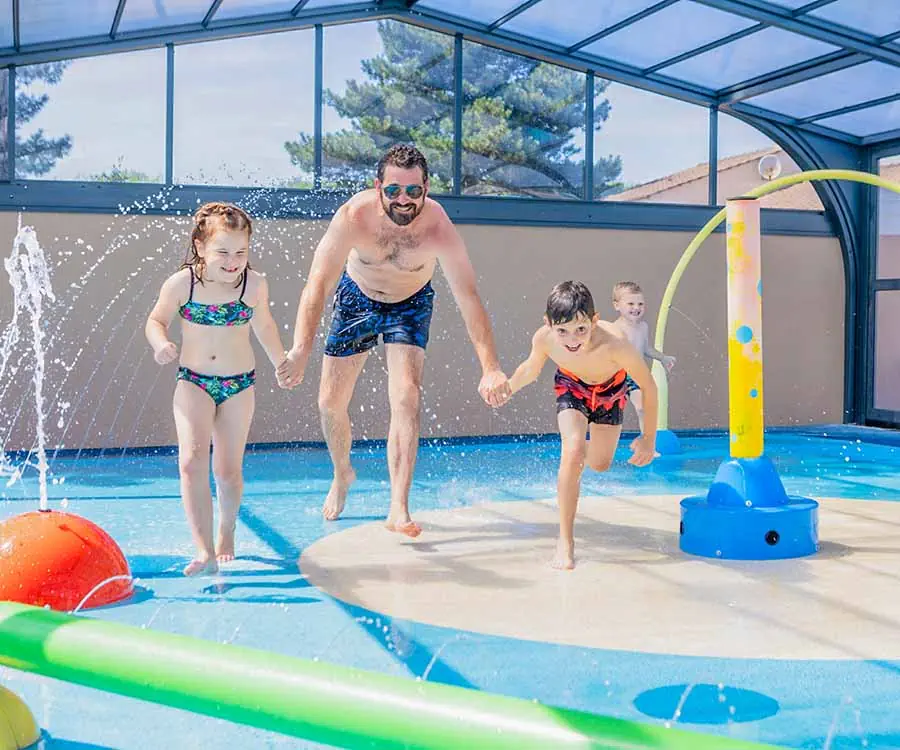 The indoor paddling pool will delight your children
Last but not least, our 70 m2 indoor paddling pool with its multi-jet system is sure to entertain both young and old. There's no limit to the games children can play: hide-and-seek with the clown's head, or take shelter under the water bubble, all within easy reach of their parents.
Guaranteed safety: no water stagnates on the ground.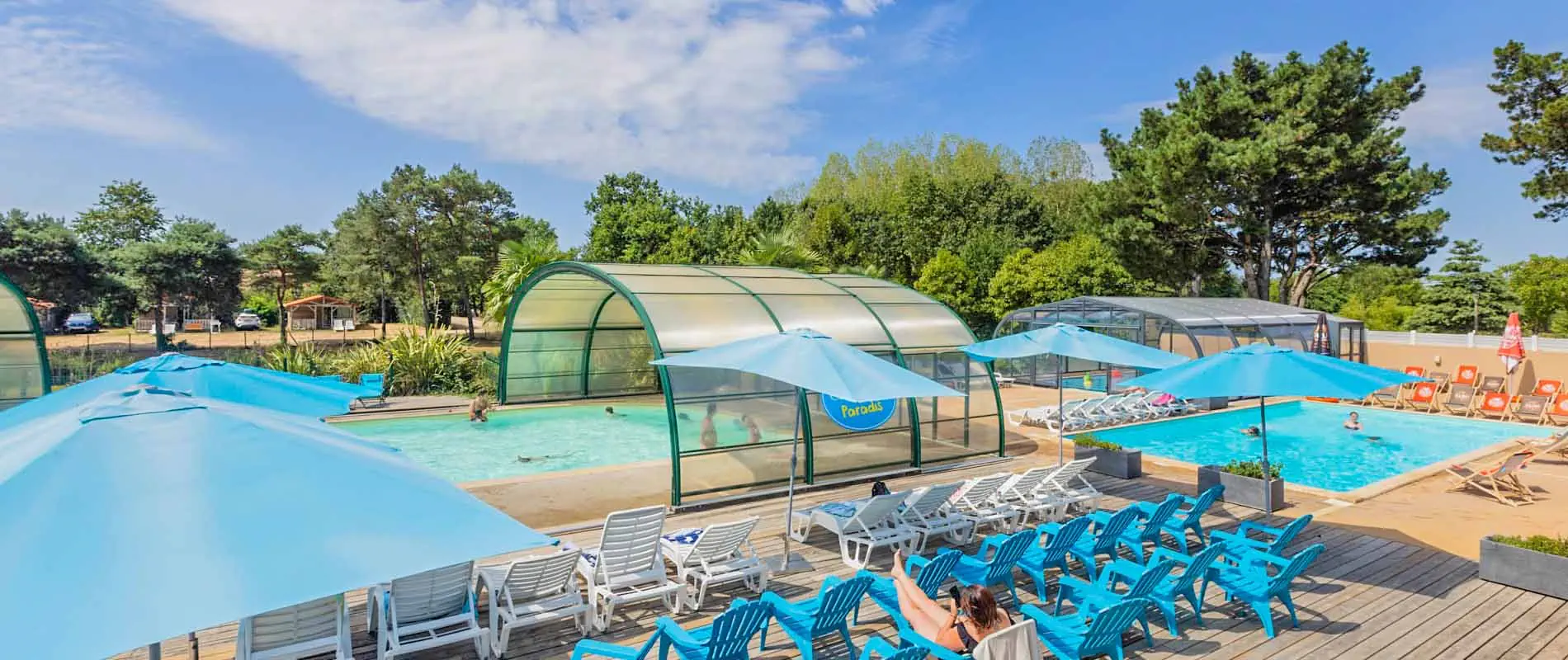 Relaxing on deckchairs by the pool in Vendée
For those of you who don't really like the water, who prefer to sunbathe and relax: deckchairs are available right next to the two heated pools and the paddling pool at the campsite in the Vendée.
Please note: There is no supervisor, even at the height of the season! Children are therefore the responsibility of their parents.
Shorts are not allowed, so please bring your own swimming trunks or boxer shorts.
Sanitary facilities are accessible without having to leave the pool area.
All to bring you peace, comfort and relaxation during your vacation.
So get in the water!
Discover all our services