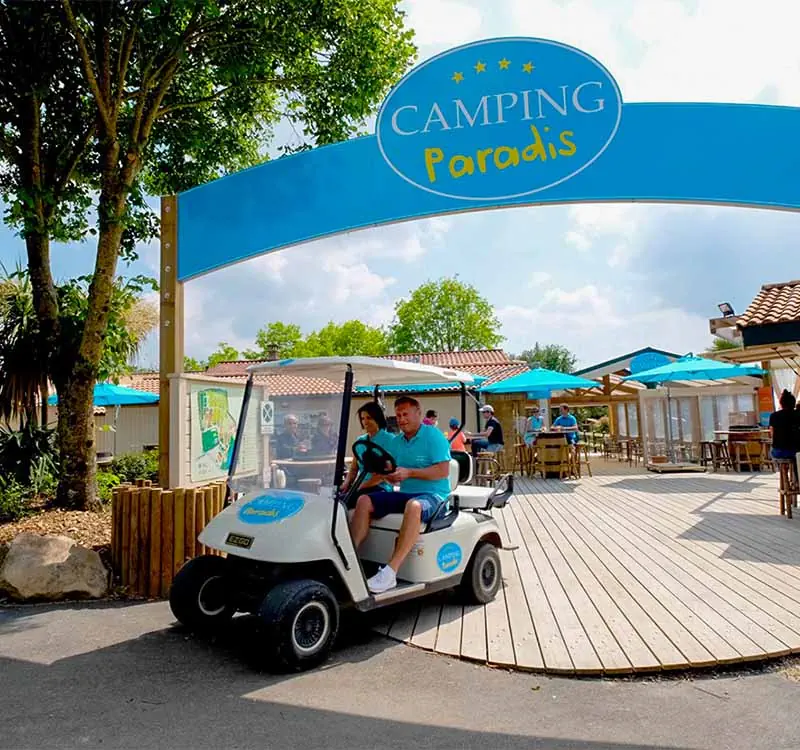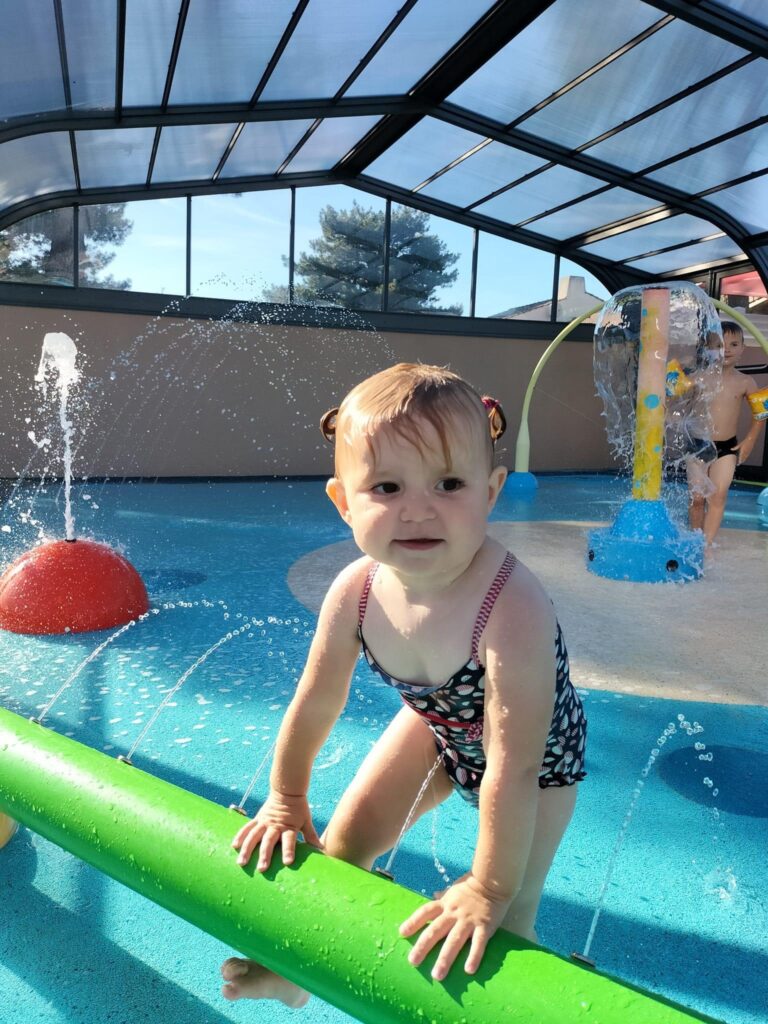 Welcome to the Vendée
Camping Paradis La Bretonnière
Camping in the Vendée countryside with an international clientele, Camping Paradis LA BRETONNIÈRE is located 10 minutes from the beaches of the Atlantic coast, 2km from the village of St Julien des Landes and its shops and 3 km from Lac du Jaunay (geocaching), where you can enjoy large, quiet, shaded pitches for your vacations.
Campsite pitches from 150 m² to 200 m², landscaped, equipped (free hot water, 5 sanitary facilities with baby area, disabled sanitary facilities) and pet-friendly.
Discover the campsite
The best activities
camping in Vendée
Campsite in Vendée with activitiesThe Camping Paradis La Bretonnière **** in Saint-Julien-des-Landes, 3 km from Lac Jaunay, offers mountain bike rentals, a soccer pitch, tennis court, beach volleyball court, petanque court, two children's playgrounds, TV room, games room, sports events (soccer, volleyball), sports activities and free fishing, hiking guides.
Take a dip in the heated pool
camping
Dive into the heated swimming pool at our campsite in the Vendée and enjoy a relaxing swim.
Whether it's bad weather or a refreshing dip on a sunny day, our indoor and outdoor pools offer you the ultimate in relaxation. The little ones can have fun in our paddling pool, and the deckchairs by the pool are ready to welcome you for a moment of relaxation and sunbathing.
Aquatic area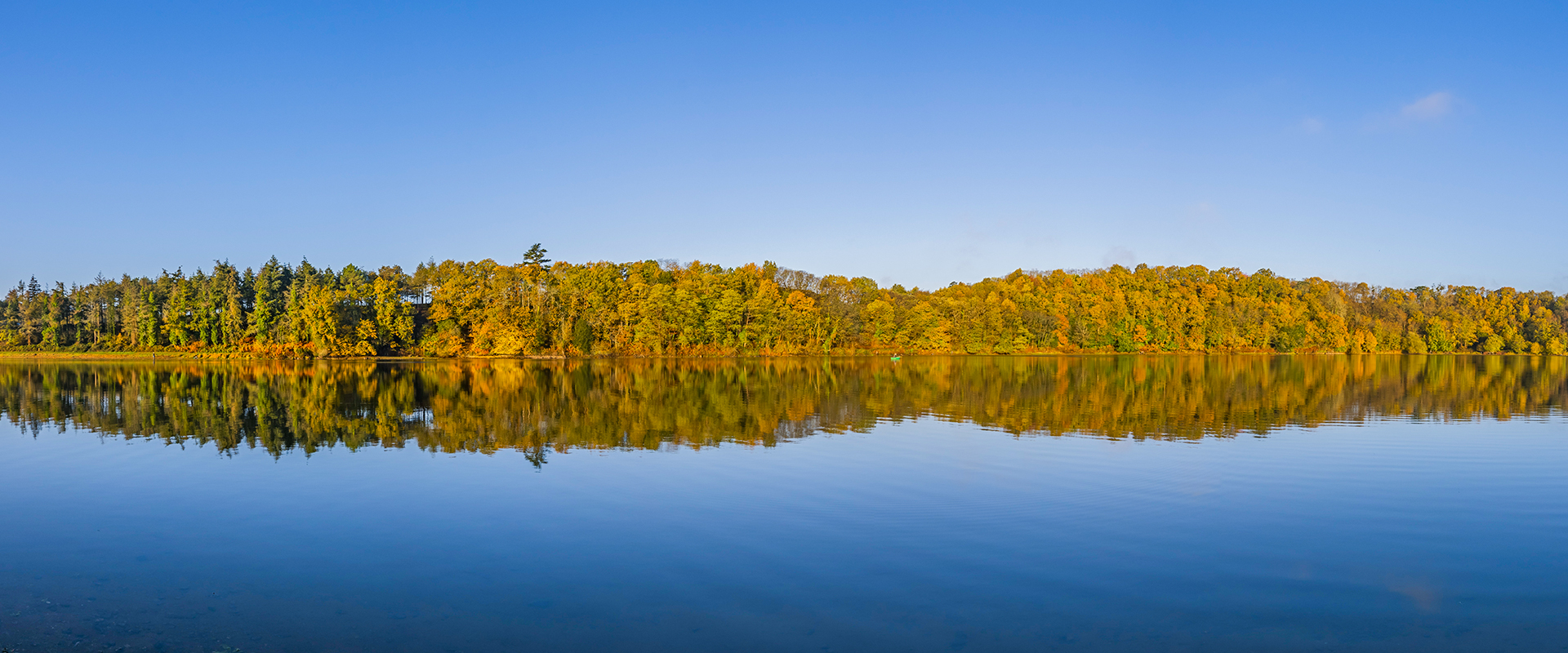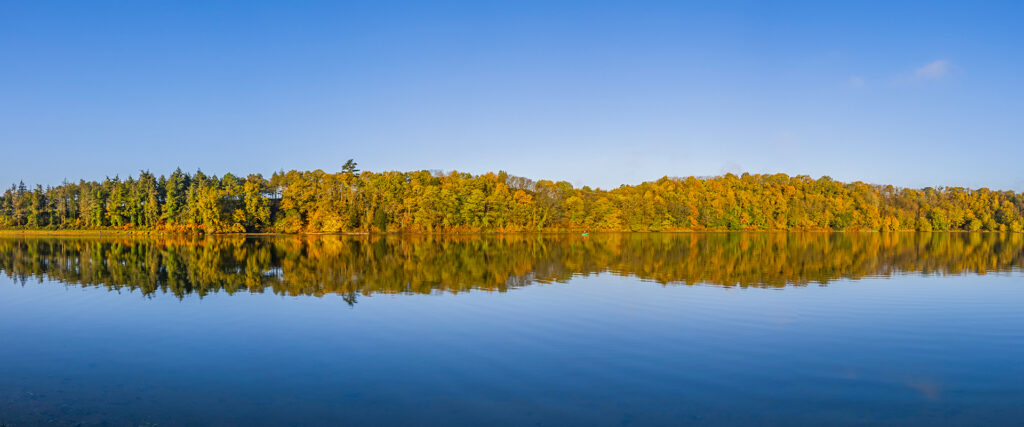 Nature campsite near Lac du Jaunay in Vendée
Visits and leisure activities at Lac du Jaunay, nautical activities in Vendée, just a few minutes from Les Sables d'Olonne, discover the Pays des Achards between ocean and land.Lac du Jaunay is renowned for its fishing: enthusiasts can indulge in their favorite sport all year round!
Fish: pike, zander, carp, rotengle, tench, bream, perch… Fishing cards for sale at the bar/tabac in Saint Julien des Landes. Numerous hiking trails around Lac du Jaunay and in the Pays des Achards offer a variety of pleasures and panoramas.
Take your family or friends on a modern-day treasure hunt on Lac du Jaunay! With the help of a GPS, combine the pleasures of hiking with those of playing to discover more than 50 hidden caches along the trails around Lac du Jaunay!
More information at www.geocaching.com
Your stay at the family campsite in Saint-Julien-des-Landes
Thanks to the family history of the campsite and the determination of the La Bretonnière team, we hope to pass on this family spirit throughout your stay.
The calm of the back-coast and our large green spaces form a perfect harmony to welcome our vacationing families.
Enjoy an exceptional stay at our family campsite in the heart of the Vendée.
Our rentals for your glamping holiday
in Saint-Julien-des-Landes
Rental properties
For even more comfortable accommodation, we offer a range of mobile homes, chalets and canvas bungalows (fully-equipped tents) for a pleasant stay. Serenity is guaranteed in this 6-hectare park (165 places), planted with trees and flowers, the ideal starting point for exploring a mosaic of landscapes thanks to the 1800 km of cycle paths on the Vendée coast.
Pitches
Campsite Vendée with pitches in Vendée & rates, Camping Paradis LA BRETONNIERE **** in Saint-Julien-des-Landes, 3 km from Lake Jaunay, offers you a heated indoor swimming pool, mobile homes, chalets or canvas bungalows to rent and spacious, shaded camping pitches for your vacations on the coast.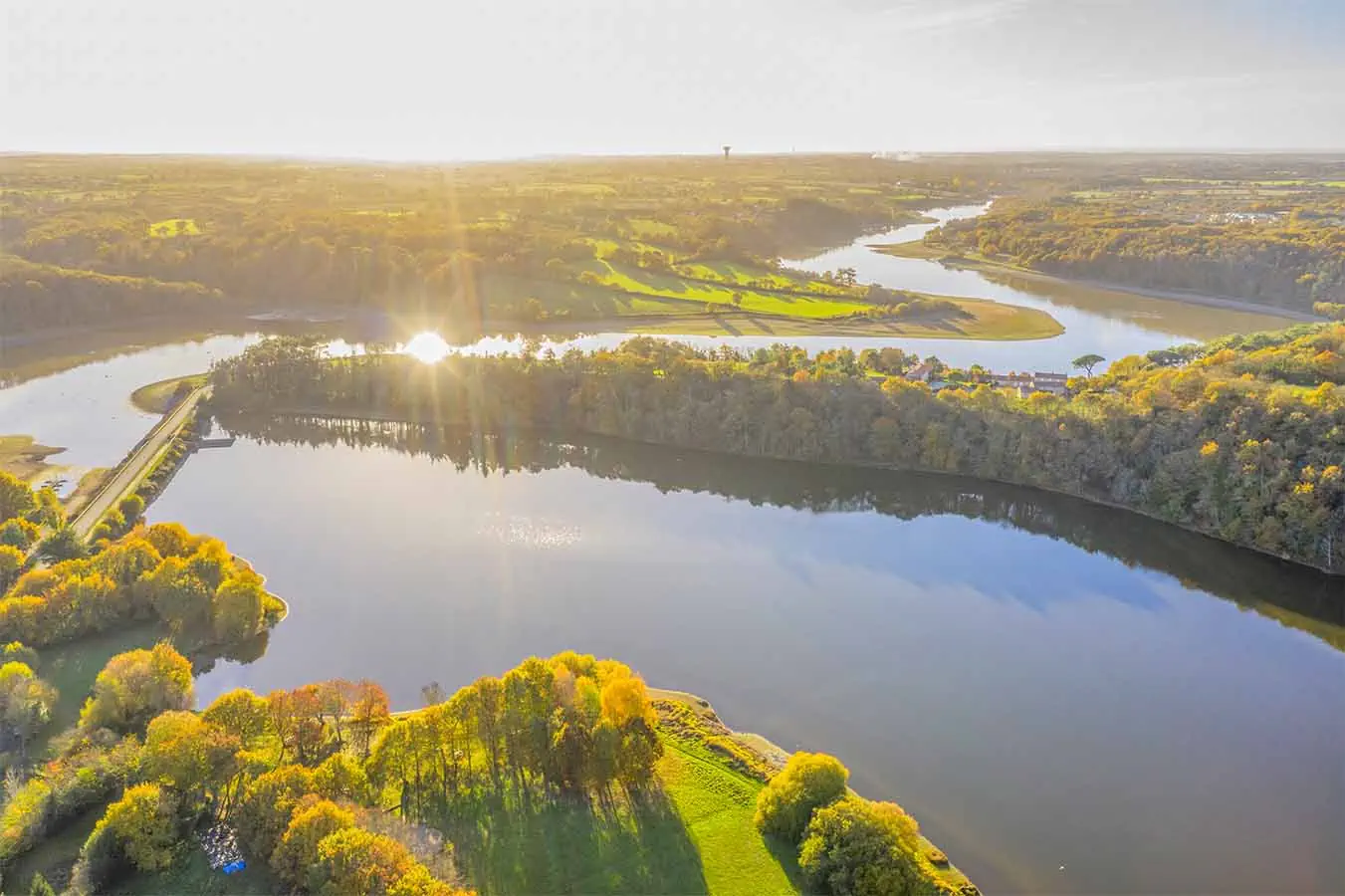 Discover the Vendée and its superb landscapes
Let yourself be charmed by the Vendée and its cultural heritage! The Vendée is proud to present its tourist sites and welcome you to its castles, mills, abbeys, priories, nature reserves and theme parks.
Our campsite is ideally located between Saint-Gilles-Croix-de-Vie and les Sables d'Olonne. The campsite is the ideal starting point for exploring a mosaic of landscapes thanks to the 1800 km of cycle paths along the Vendée coast.
Discover the Vendée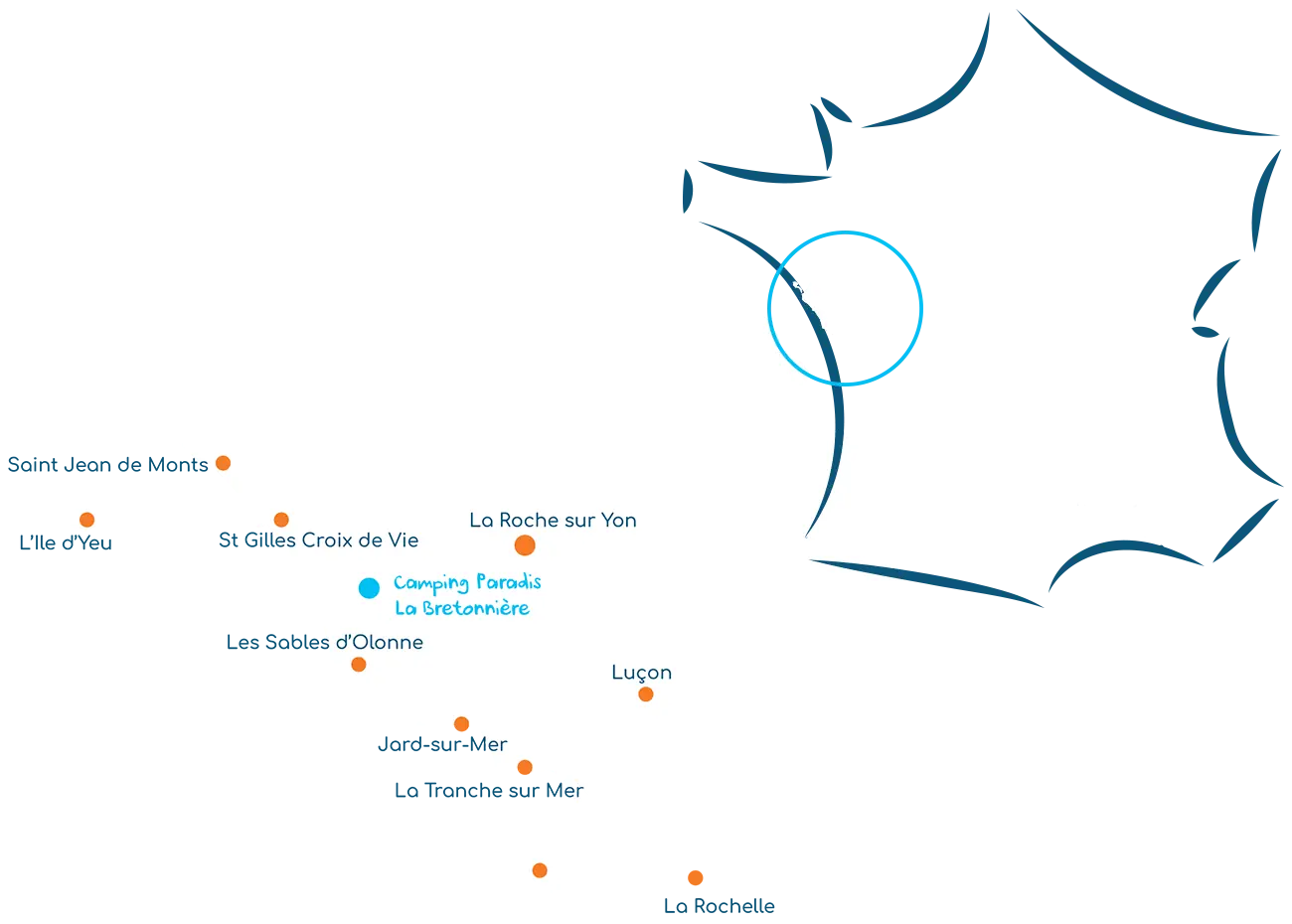 Discover
Vendée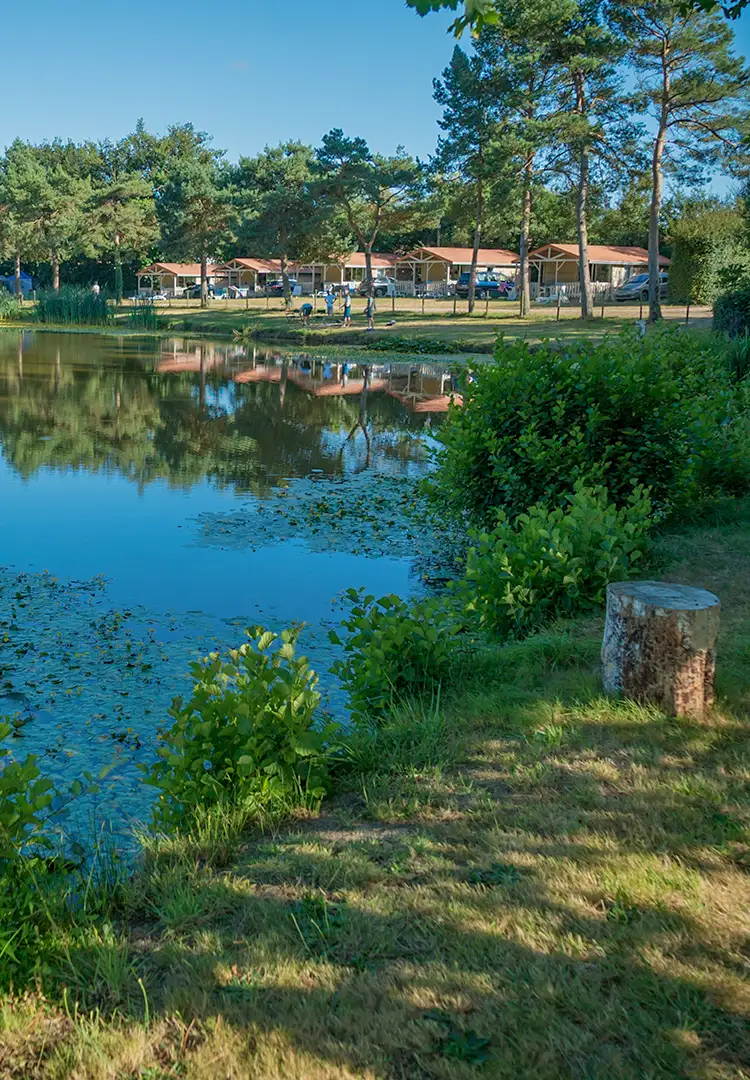 What do our customers think?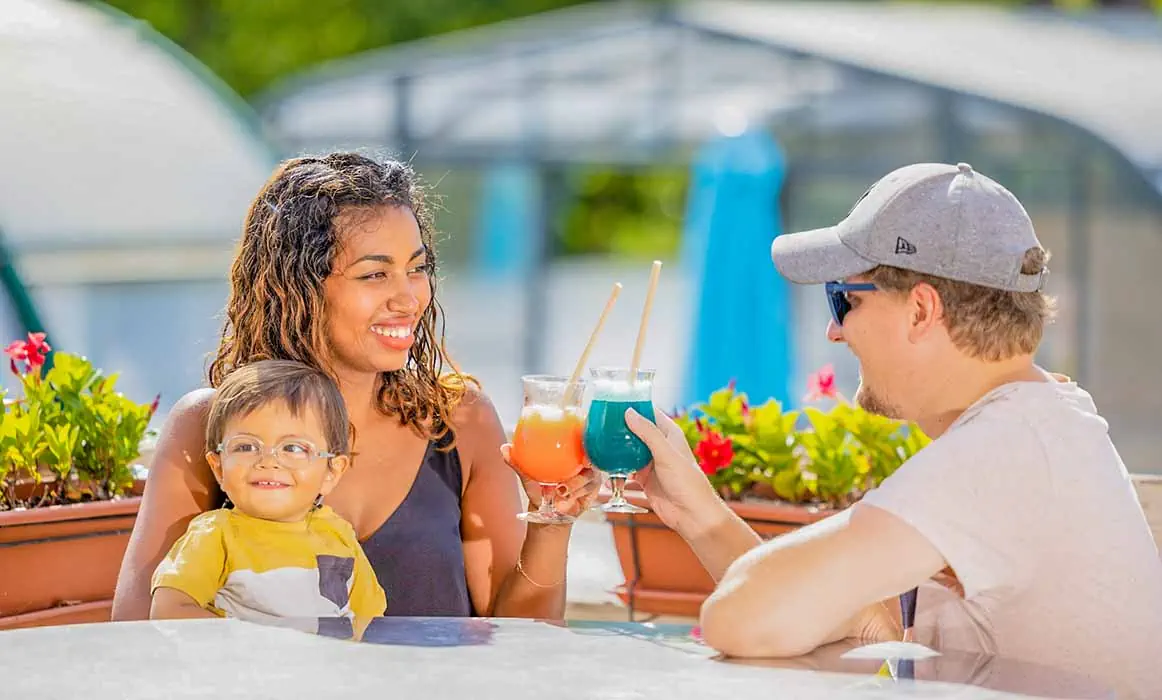 Small family weekend, it was a great weekend, the owners were super friendly! The organisers, Kylian and Enora, were top notch, with perfect entertainment and everything you needed to have fun without leaving the campsite. Very quiet place and we loved the paddock with the little biquettes! Thanks to the whole team for giving us a great time! See you soon.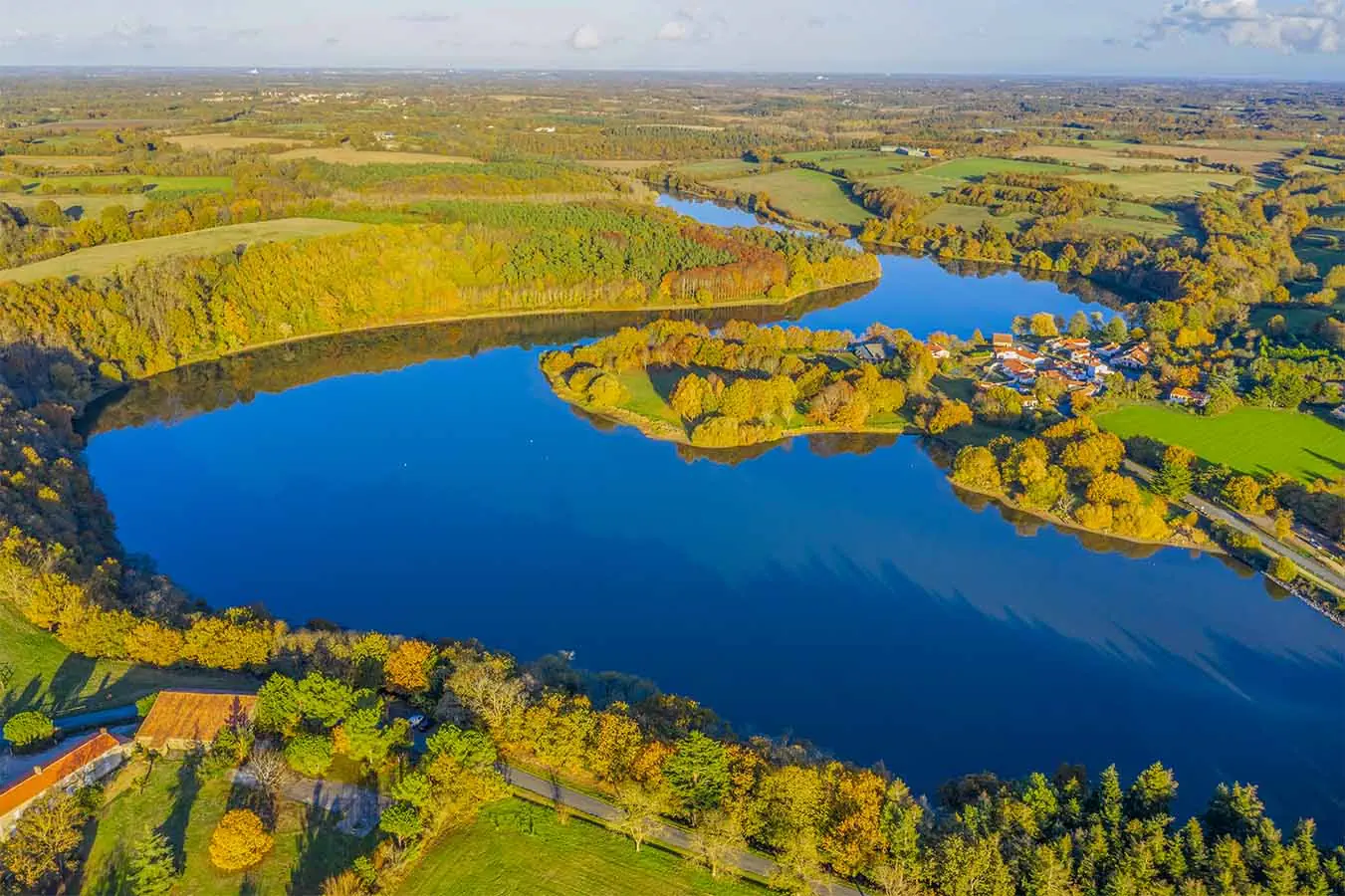 Nice camping
We had a great week (April 2023) and the managers were very welcoming! The campsite and mobile homes were just great! Entertainment even in April, the children also loved their holiday, we'll be back very soon.
A lovely sunny week at this family campsite. The Taos mobile home is spacious, well equipped and the bedding is comfortable. The fishing pond is great and the campsite is generally well maintained. Pétanque, swimming pool, tennis, fishing, volleyball, aperitif evenings and entertainment were all on offer at the start of the season. The campsite is very friendly[…]..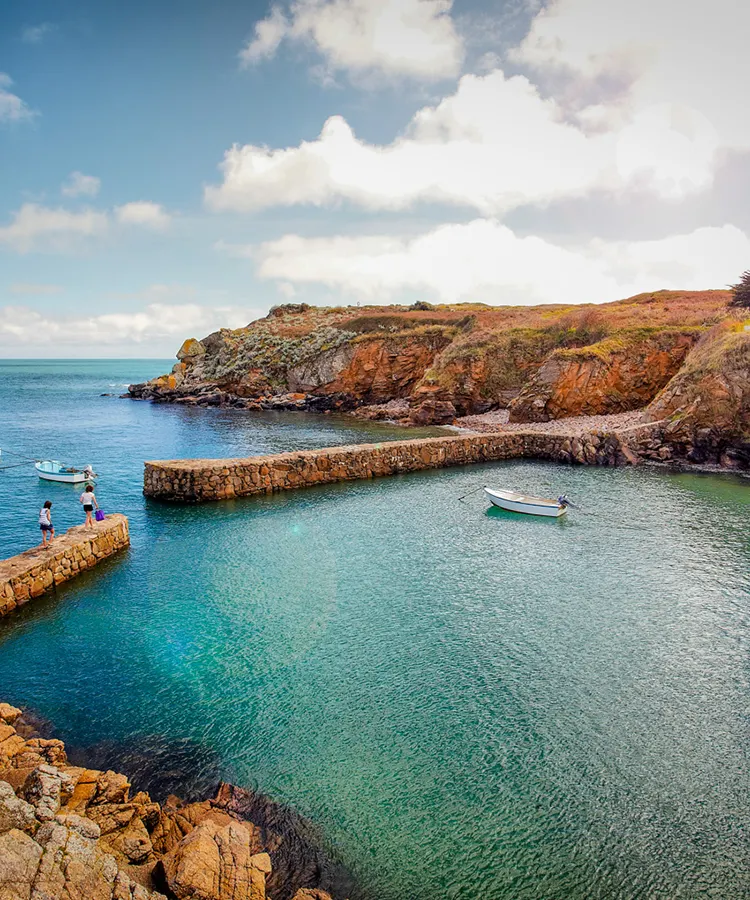 Very pleasant campsite with lots of greenery. Top mobile homes, very pleasant staff and owners, top entertainment in April. Well maintained campsite. I recommend this campsite! Keep up the good work, see you soon.
Any questions?
When is the campsite open?

The campsite is open from 08 april to the 15 september
Is there any entertainment?

Yes, the campsite offers entertainment.
Can we shop on site?

We have a small grocery shop on site for all your shopping needs.